To book an appointment follow the steps below:
Log in to your Vetster account

On the left-hand side under "Dashboard" select "Book a Vet"

Review the differences between a veterinary technician and a veterinarian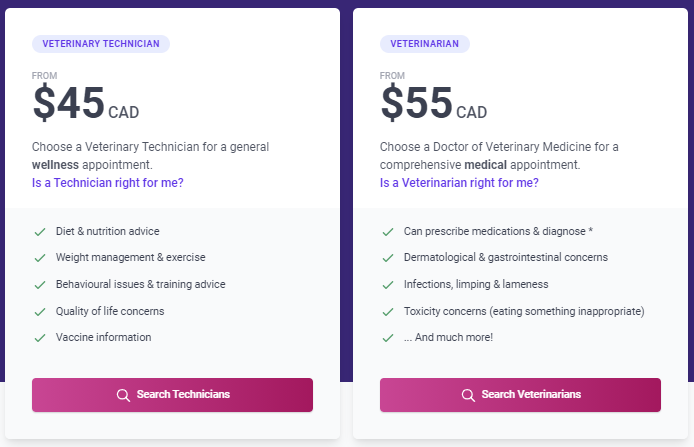 4. Select "Search Technicians"/"Search Veterinarians", this will bring you to our
booking page where you can enter desired date, time, location and
appointment type
5. Browse available veterinary professionals, select your desired appointment
time on their profile card, hit "Book appointment now"