How do I export an appointment to my personal calendar?
To export an individual appointment into your personal calendar simply click on the
"Add to Calendar" button in your "Appointment overview" section.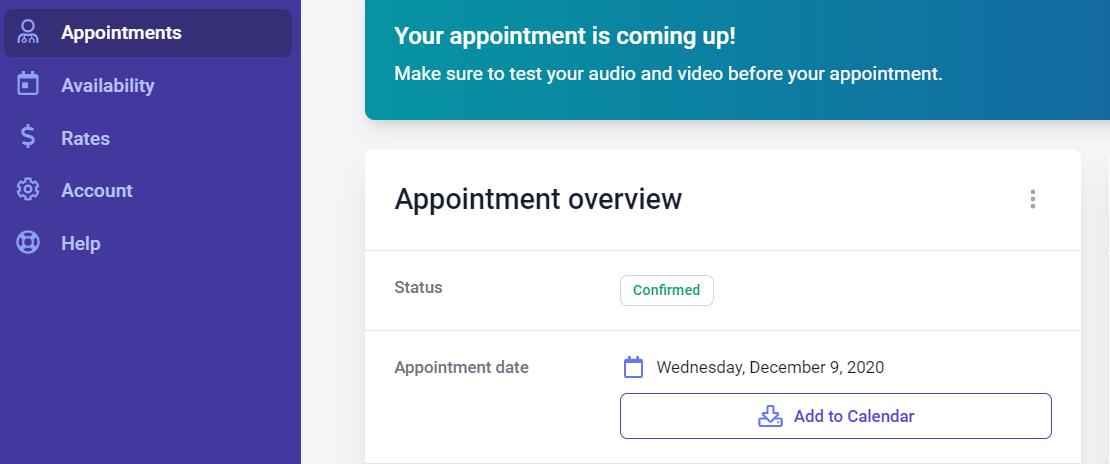 To get to your "Appointments" section, follow the steps below:
Log in to your Vetster account

On the left-hand side under "Dashboard" select "Appointments"