If you wish to purchase a subscription for a second (or third!) pet, you can do so right from your dashboard in a few easy steps! You can also remove pets from your plan as needed. Follow the instructions below to adjust the number of pets on your subscription plan:
1. Log in to your
Vetster account
2. On your Dashboard, select the
View details
button on your subscription card

3. Under your Vetster Unlimited plan details, select
Add additional pet to plan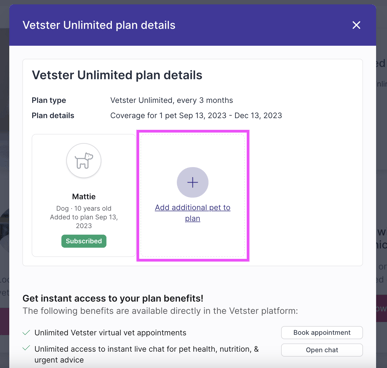 4. You'll be taken to update your plan details in
Stripe
, Vetster's billing partner. Select
Update plan
and on the next screen adjust the quantity to reflect the total number of pets you wish to be covered under your subscription plan. Then, click
Continue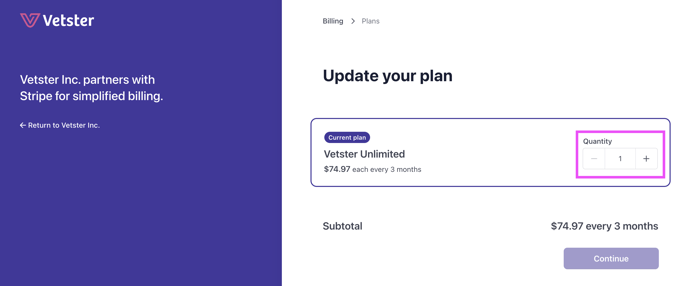 5. Review and confirm your updates, and you're all set!