To keep your pet's full medical history updated and ensure continuity of care, it's recommended that completed medical records from your Vetster virtual appointments are shared with your home veterinary clinic.

Follow the steps below to send a completed medical record:
1. Add your home veterinary clinic details to your pet's profile. Sign into your Vetster account and select Account from the left-side menu. Then, select Pets.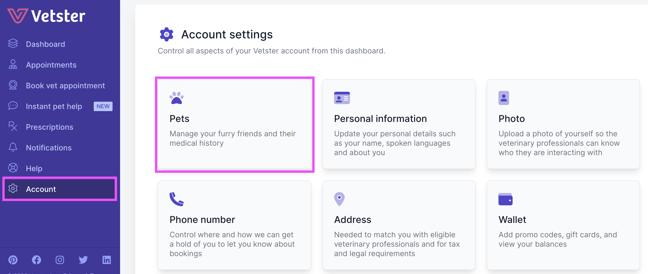 2. Select home clinic and scroll down to begin searching, or select 'Can't find my clinic or veterinarian' to manually enter your home clinic's information.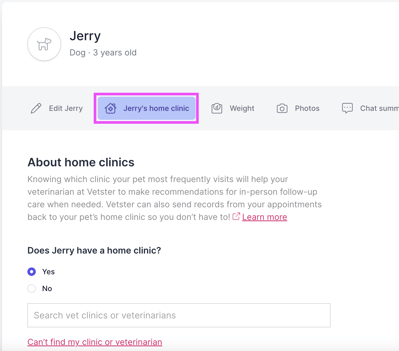 3. Once you've added your pet's home clinic, you'll be able to start sharing completed medical records from your appointments. To send a medical record, navigate to the Appointments page from the left-side menu and then select Past Appointments.



4. Find the completed appointment you wish to share the medical record from. Scroll down to view the medical record and then select Send to home clinic.



5. You'll be able to customize a message that will be sent to your home clinic along with a copy of your pet's medical record from the appointment.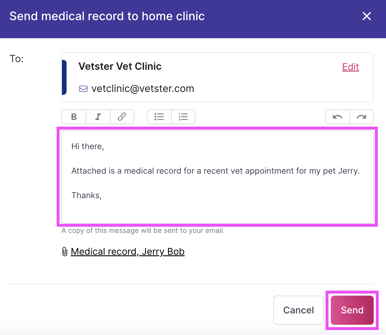 6. Click Send and you're done!