Providing a thorough medical record is a requirement in delivering care on Vetster, and it's also an important element of the pet parent experience. It provides your client with an overview of your assessment and recommended next steps, as well as ensures that both you and the pet parent have access to the appointment history.

The medical record template on Vetster is designed to help you easily capture relevant information for your appointments. To complete the Vetster medical record you will fill out 3 sections:
Data - Record the pet history, your observations, and describe the current circumstance.
Assessment - Record your diagnosis, if applicable, or list of differential diagnoses.
Plan - Provide the actionable next steps for the pet owner to take. This may include prescription, triage to clinic/hospital, or at-home care and follow up.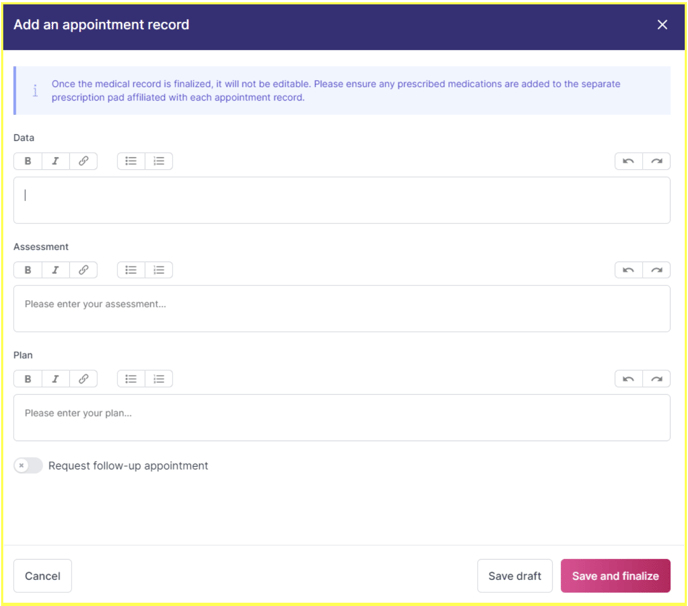 As a best practice, aim to complete the medical record within 24 hours of a completed appointment. Note that once a medical record has been saved and finalized, it can no longer be edited.