If you have a promo code you'd like to use, you can simply add it during the check-out process when booking your appointment: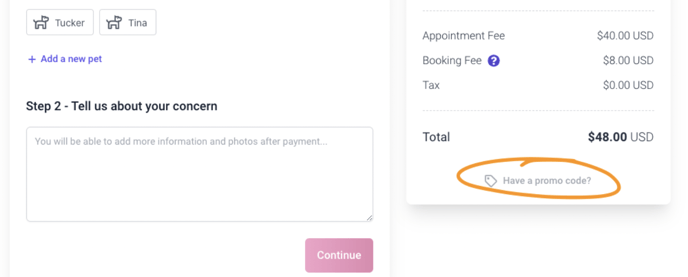 Copy your code and paste it into the text box, then hit Apply.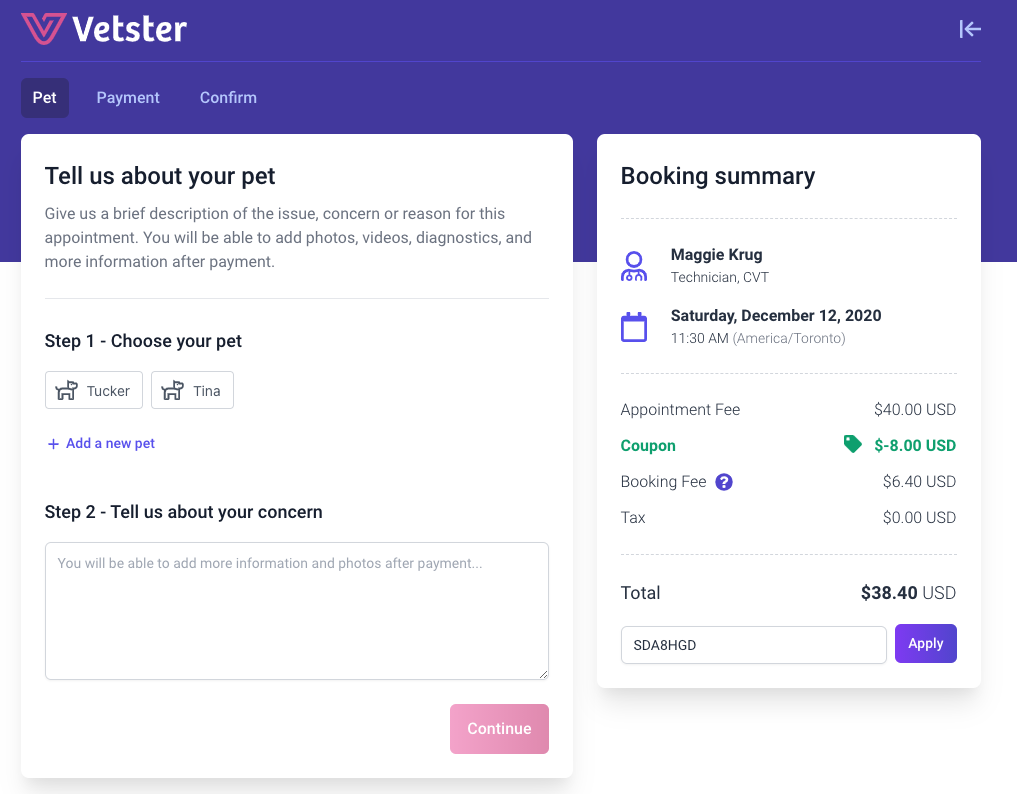 You will see the discount applied as a coupon in green under your Booking summary. If you already booked your appointment and forgot to add your promo code, please reach out to our Support team for help. We hope you have a great appointment!