To update your payout method follow the steps below:
Log in to your Vetster account

On the left-hand side under Dashboard select Account

Select Payments & reporting, then Get paid

Select Access Vetster Payments, you will be prompted to create a Vetster Payments account.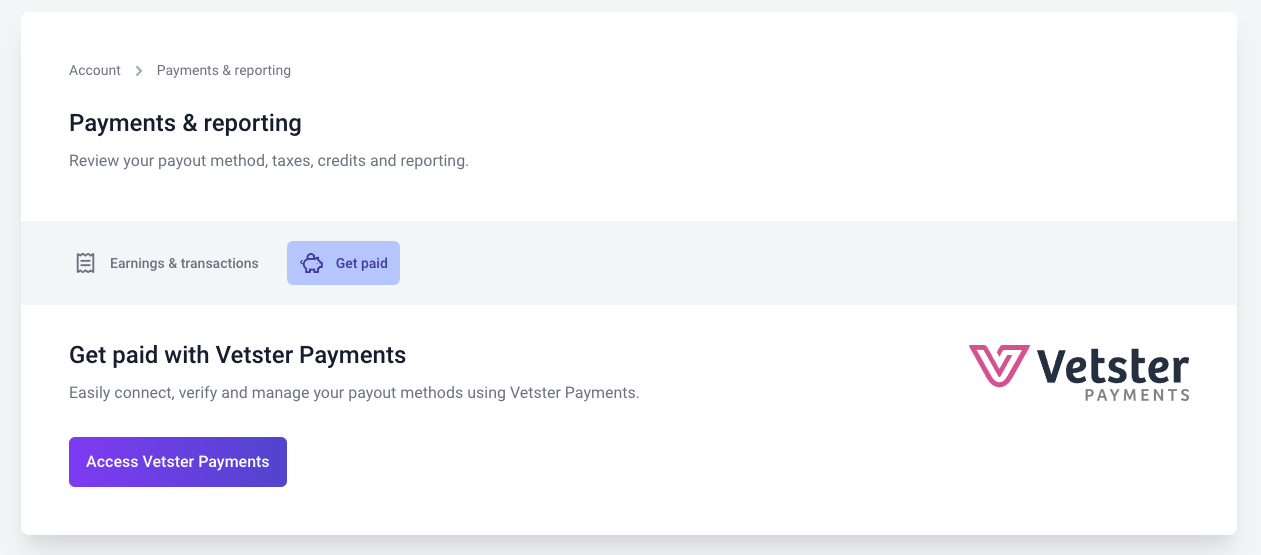 Vetster offers payouts via PayPal or bank transfer. You can expect to receive payment for your completed appointments within 7-10 business days. Note that the medical record must also be completed in order for appointments to be finalized.